To see my ultimate acrylic painting supply list that I personally buy from you can click the Blick U link below. Once on Blick's site, you'll see an area where you can select a state and a school. Select Maine as the state and GagnonStudio Online Art School for the school. Then click "SEARCH." A few lists will come up. To see my ultimate list select "Premium Art Supply List." This will show you the list I purchase from for all my acrylic need
I like a variety when it comes to bristles. For my flats I like a stiffer hog bristle or natural bristle, and for my rounds and filberts I like a softer synthetic or sable bristle. I use flats for foliage, grass and rougher brush strokes, and rounds and filberts for softer edges and blending. You can buy a set of my signature series brushes here: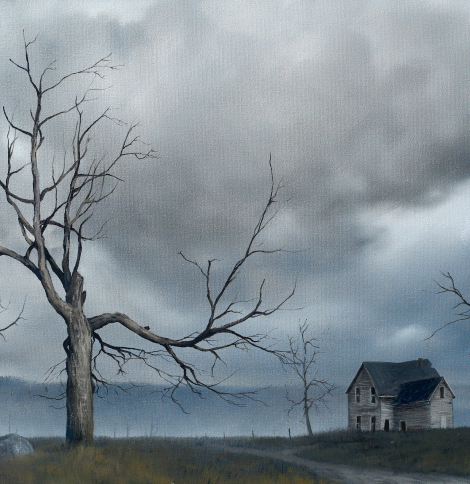 For paint brands I like Golden, but for a less expensive alternative I like Atelier or Blick Artists Acrylic. For Oil I like Gamblin, but for a less expensive alternative I like Winsor and Newton Artist Oils.
Colors that I absolutely have to have
Colors I like to have on hand
Colors that I also use, but not as frequently
I almost exclusively paint on dick blick canvas. I find the priming and the quality to be exceptional. I personally like the studio grade canvas because it is smoother than the premium. The only problem is the stretcher bars aren't as nice on the studio level, so for best overall quality the premium canvas is the best.
For acrylics I do not use mediums. I use water to thin and for washes, but do not use any supplemental mediums when I paint. For Oils I use Liquin Original by Winsor and Newton to thin the paint and I also mix it in to speed up the drying time. I use Turpentine to clean my brushes.